ELECT Tristan


As district 53 delegATE
"As a conservative Republican, I've learned throughout my career what's necessary to make sure taxpayer dollars are spent efficiently and effectively."
​
"I believe you deserve to be represented by those who will put your freedoms and interests first. I'm here to work, and I want to make sure your government works for you."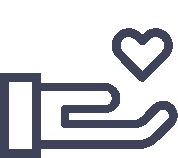 "Whoever is generous to the poor lends to the lord, and he will repay him for his deed."
About Tristan
Tristan is an experienced lawyer who has spent his career on the frontlines of fighting for conservative causes. He led two federal agencies during the Trump Administration and knows what it takes to make government work.
​
He first fell in love with West Virginia in 2005 when visiting his future wife, a native of Charleston. Now raising their five children here, the Leavitts are committed to helping make West Virginia a place where all families can prosper.
Proud Supporters of Tristan
Kanawha County Commissioner
JB
Akers
2018 Republican candidate for
mayor of Charleston
Ed
Gaunch
Former State Senator and
Secretary of Commerce
Lance
Wolfe
2022 Republican candidate for mayor of Charleston